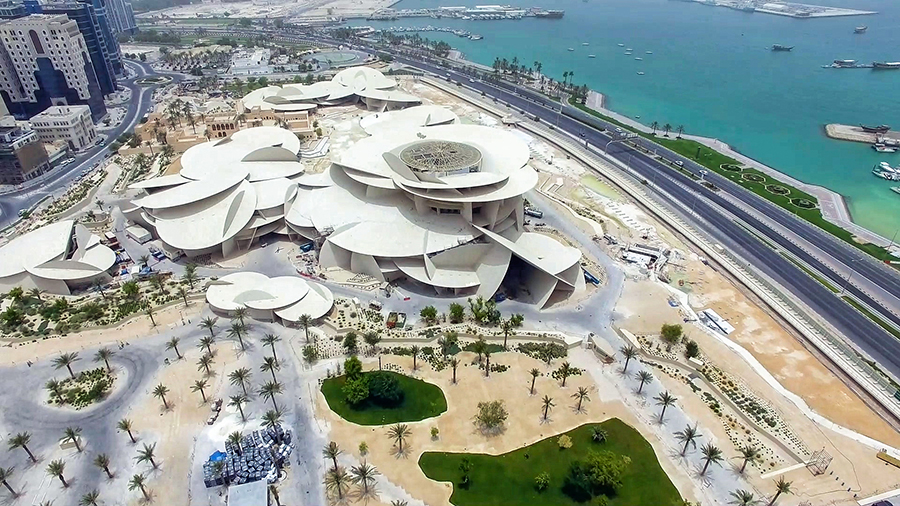 New landmark blooms in the Middle East National Museum of Qatar
A new landmark has been built in Qatar. The National Museum of Qatar(NMoQ) officially opened to the public in the kingdom's capital Doha on March 27, 2019. The astonishing geometric dome almost devoid of straight lines and right angles was designed by the French architect Jean Nouvel who took as his inspiration the desert rose, a mineral formation found in deserts. Because of their rareness, desert roses are famous as a symbol of good luck.
The National Museum of Qatar project is to build a state-ofthe-art museum of five floors above ground and one basement level on an area of 46,596 square meters. Hyundai E&C received the project worth 434 million dollars, or approximately 470 billion won, in September 2011 based on its construction performance accumulated in the region and technological prowess.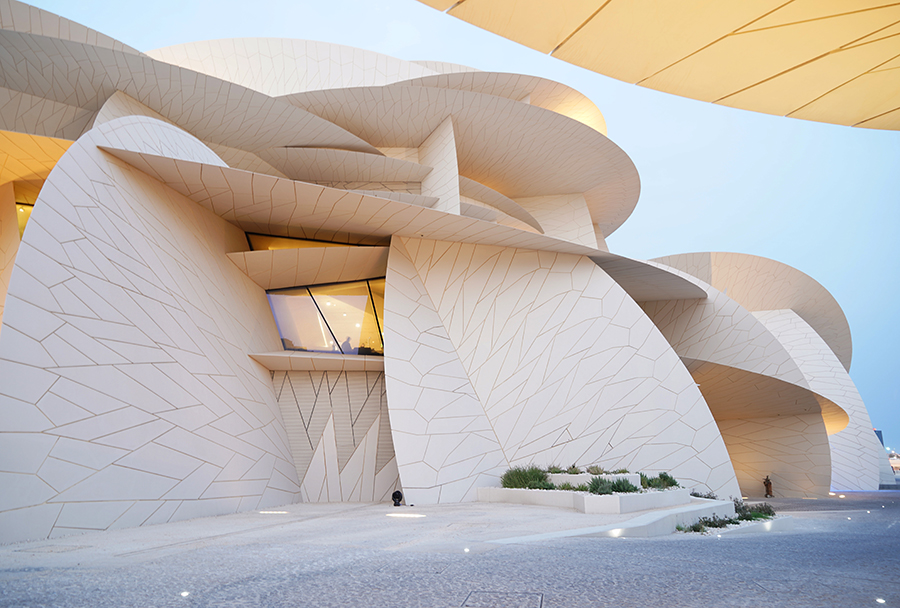 Qatar is known to focus more on qualitative competitiveness including creative artistry and designing than on physical appearance in establishing its infrastructure. What is the most eye-catching element of the National Museum of Qatar is its curvy form. The building is made of 316 circular disks that appear to uniquely collide with one another.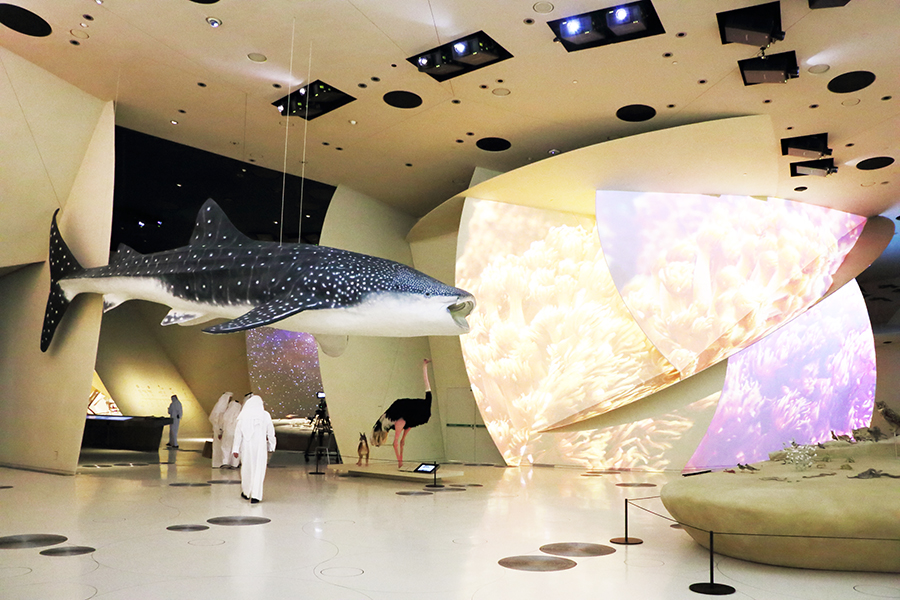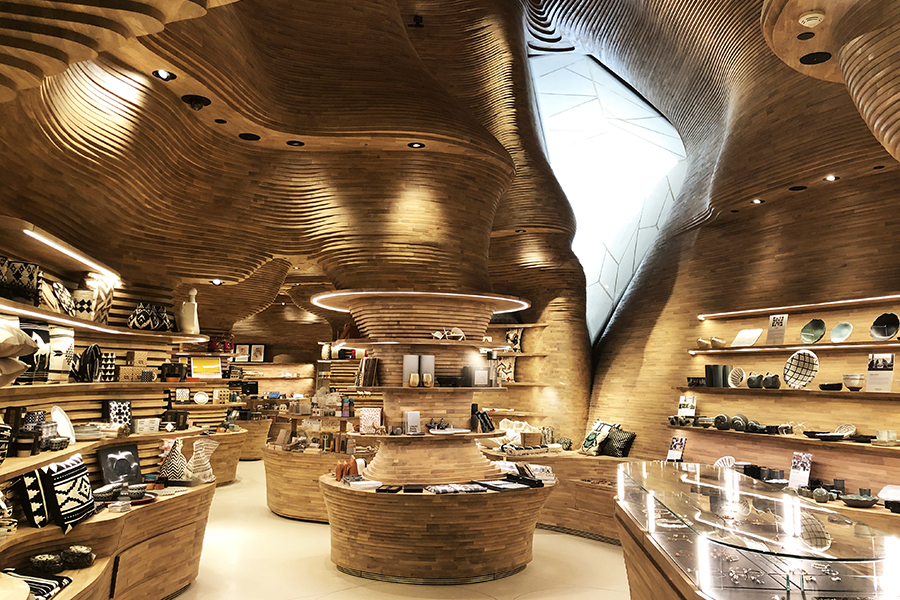 The construction site built the disks made of steel truss structures and then clad in about 76,000 fiber reinforced concrete(FRC) panels. The construction process required so sophisticated a technology that it took over four months to complete one petal-shaped disk.
A state-of-the-art construction technology was introduced to construct the atypical form of the unparalleled architecture. The builder adopted three dimensional building information modeling (3D BIM) throughout the entire construction process, which was the first of its kind in the world.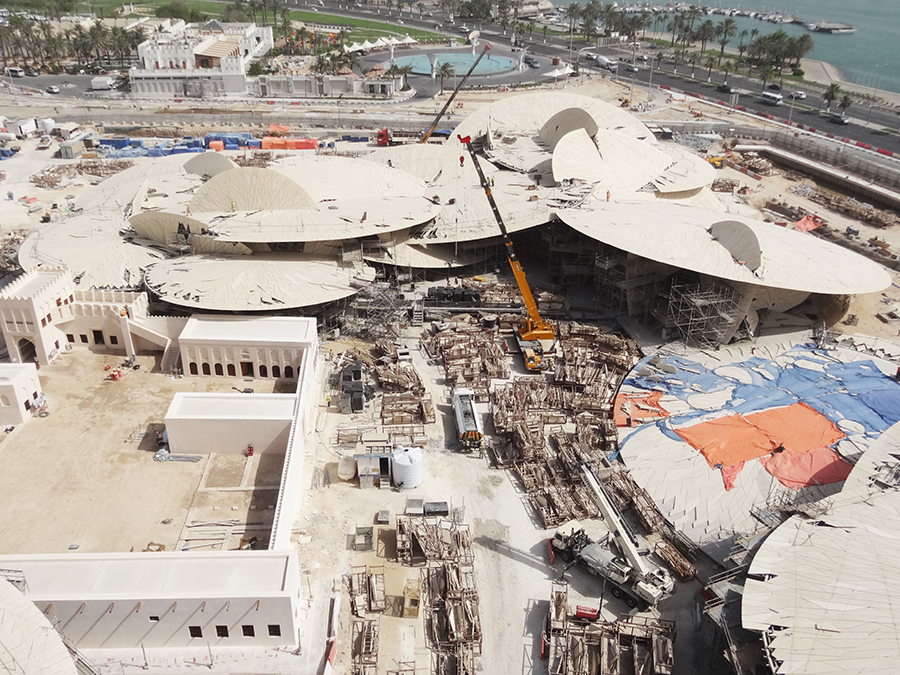 However, the construction site had to address urgent issues: The incomplete cutoff wall supplied by tis subcontractor failed to prevent seawater from inflowing into the construction site, and some of its subcontractors gave up one of the most challenging projects ever undertaken by the industry. Frequent changes in the design by the client and hot weather above 50°C also served as a barrier to smooth construction.
On top of this, it was a daunting task to provide safety trainings for about 4,000 multinational workers from India, Bangladesh and Nepal. However, the construction site made all-out efforts for safety management, leading to achieving 20 million man-hour of no accident.
The successful completion of the "great challenge" demonstrates once again that the word impossible is not in the dictionary of Hyundai E&C.