▲ Ensuring stable quality by securing workability of high-strength concrete
... Solving load and pipe clogging issues of pumping equipment through lower viscosity of high-strength concrete
... Less viscosity conducive to concrete placement and finishing
▲ On-site application to ensure performance excellence
... Application to Ijin Bay City and Godeok Bridge sites
... Expectations for expansion of application to large projects and skyscrapers using high-strength concrete
Hyundai E&C developed the world's first high-strength concrete using *hollow glass powder and applied it to its sites.
*Hollow Glass Powder: Spherical new material in the form of fine powder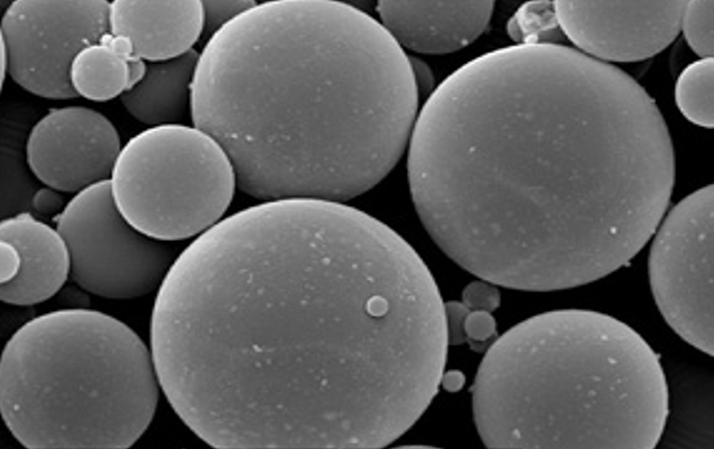 High-strength concrete is concrete with higher compressive strength than general concrete and refers to concrete with a compressive strength of 40 MPa or above. MPa is a concrete strength unit, and 1MPa is a strength that can withstand a load of 10kg per 1㎥: the higher the unit, the greater the ability to withstand the load.
In general, high-strength concrete adds viscosity with the increasing amount of cement, so the load of pumping equipment increases during placement, resulting in frequent problems involving pipeline clogging. For this reason, chemical admixture is used to reduce viscosity, but in the case of chemical admixtures, it is often difficult to secure workability of high-strength concrete due to the influence of external temperature.
To solve this problem, Hyundai E&C has developed a new high-strength concrete with reduced viscosity by using hollow glass powder, not a chemical admixture.
High-strength concrete developed by Hyundai E&C can significantly reduce viscosity by adding a small amount of hollow glass powder, and since hollow glass powder is not affected by external temperature, workability of high-strength concrete can be easily secured. Due to its low viscosity, it is advantageous for concrete placement and finishing work, and accordingly, stability of quality is also ensured.
Hyundai E&C completed the demonstration of high-strength concrete using hollow glass powder and also applied high-strength concrete of 60MPa and 80MPa to the sites of Ijin Bay City and Godeok Bridge, respectively, to confirm its superior performance. Korea's leading builder will continue to expand the scope of application in the future, which will help large-scale site projects using high-strength concrete in Korea and abroad.
An official from Hyundai E&C said, "As the number of high-rise buildings has increased recently, there is a growing importance of high-strength concrete that can withstand higher loads than ordinary concrete," adding that, "We will continue to take the lead in securing the constructability and quality of construction sites by improving the quality of concrete by developing low-viscosity and high-strength concrete through continuous research," he added.