▲ Hyundai E&C Wins again at the IDEA 2021, World's Top 3 Design Awards
... The award was given to "The Gate, Tangent" of the THE H Xi Gaepo
... The Gate, Tangent is also to win Korea's Good Design (GD) Selection Award
... Hyundai E&C will continue to communicate with customers to live up to its global reputation in residential design
Hyundai E&C has been selected as the finalist for "The Gate, Tangent" at the IDEA 2021 (International Design Excellence Awards), one of the world's top three design awards.
The IDEA Design Awards is an international design awards hosted by the Industrial Designers Society of America (IDSA), which began in 1980, and is considered one of the world's top three design awards along with the Germany's iF Design Awards and The Red Dot Awards. Every year, a product with the best design is selected based on a thorough assessment of various criteria such as design innovation, user benefits, and social responsibility of companies.
THE H Xi Gaepo's "The Gate, Tangent" is a media-based main gate created in collaboration between Hyundai E&C, a leader in premium residential culture and Professor Park Je-sung of Seoul National University, Korea's leading media artist.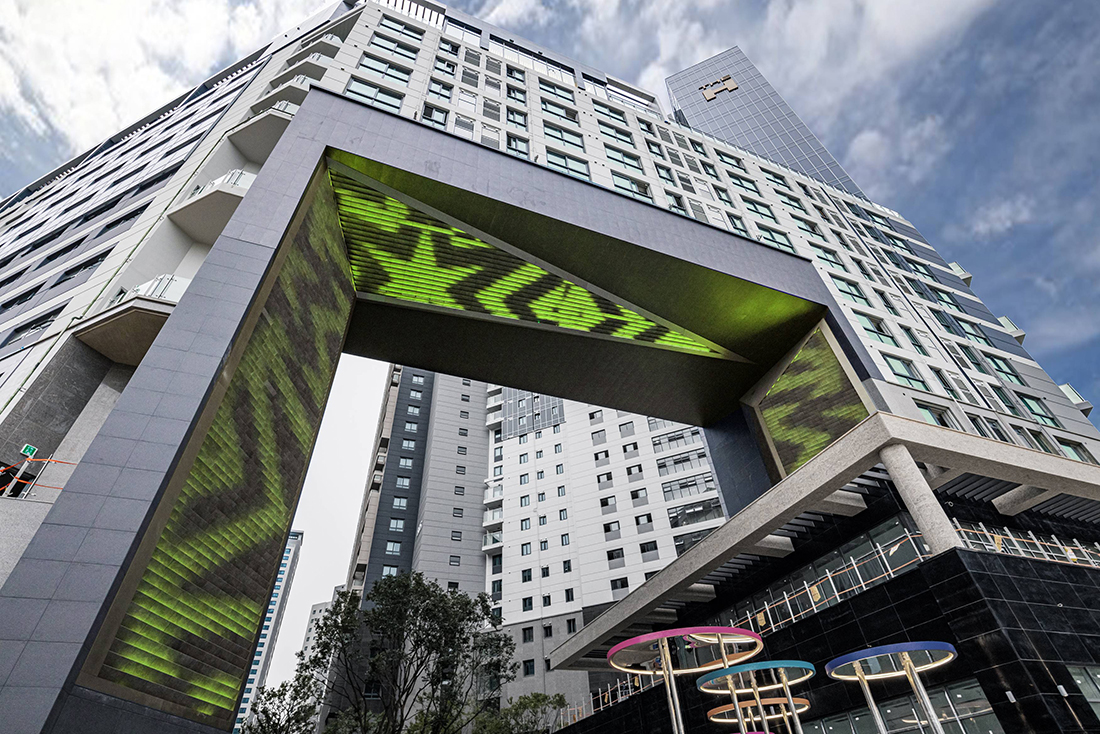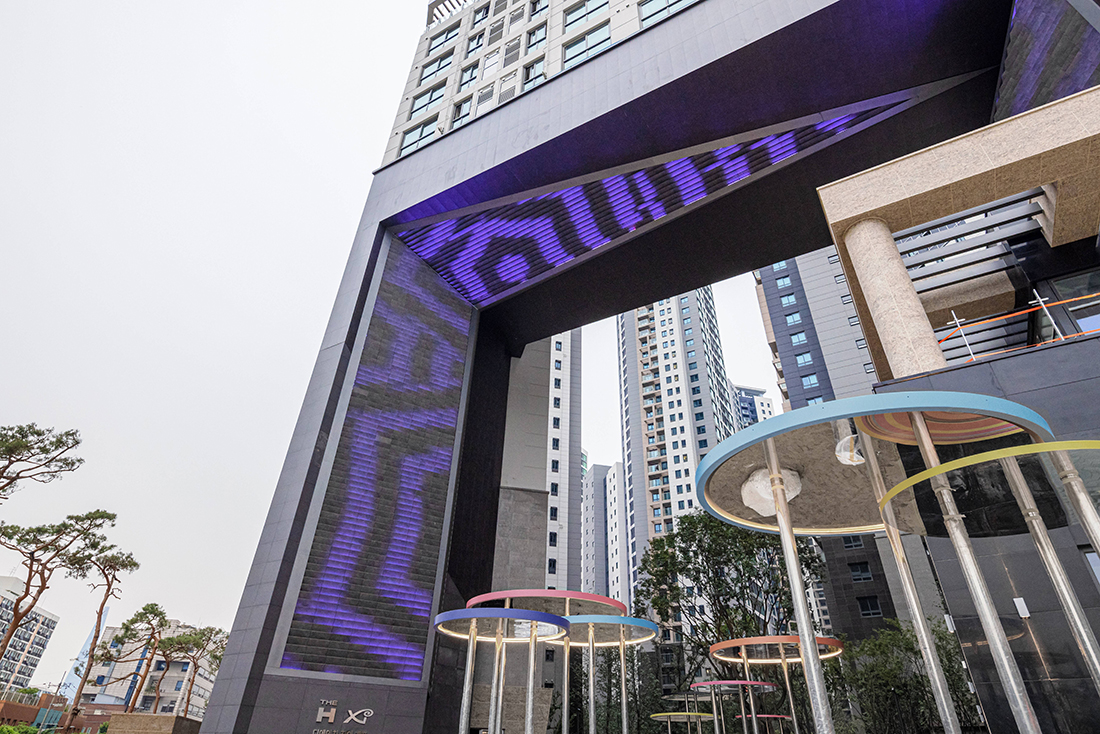 "The Gate, Tangent" proposes artistic insights that go beyond ordinary daily life. In particular, one can discover the unique artistic sense of THE H, which dynamically changes under the theme of different seasons.
According to Professor Park Je-sung, the tiles of the main gate are made of antique stones to capture the subtle light and represents changes towards a new world. The LED light source installed inside the stone tile is a reflected light that creates a surreal design.
THE H Xi Gaepo is Hyundai E&C's fourth THE H site completed last month and is said to be the culmination of high-end housing in collaboration with world-class artists, including its specialized exterior design.
The latest selection is Hyundai E&C's second selection as finalist at the IDEA Design Award followed by its selection as finalist for its Hillstate Unjeong's "Wave Carpet" and AmorePacific's "Skyrise Garden" in 2019.
An official from Hyundai E&C said, "This award has re-acknowledged the global design capabilities of Hyundai E&C apartments, and we will continue to communicate with customers and develop products to live up to our global reputation in design."