Petrochemical project in the Daesan refinery plant
Hyundai Chemical MX project is to construct a condensate oil refinery plant and a mixed xylene plant on the land of about 125,000 square meters.
The project aims to refine condensate and produce mixed xylene which is used as a raw material for synthetic textiles and plastic bottles. Mixed xylene to be manufactured in the Daesan refinery plant will be supplied to Hyundai Oil Bank and Lotte Chemical. For the MX project, Hyundai E&C established a consortium with Hyundai Engineering. Hyundai E&C is responsible for project management, purchase of rotating equipment and bulk materials, construction and support for commissioning while Hyundai Engineering is in charge of detail design and supply of static equipment.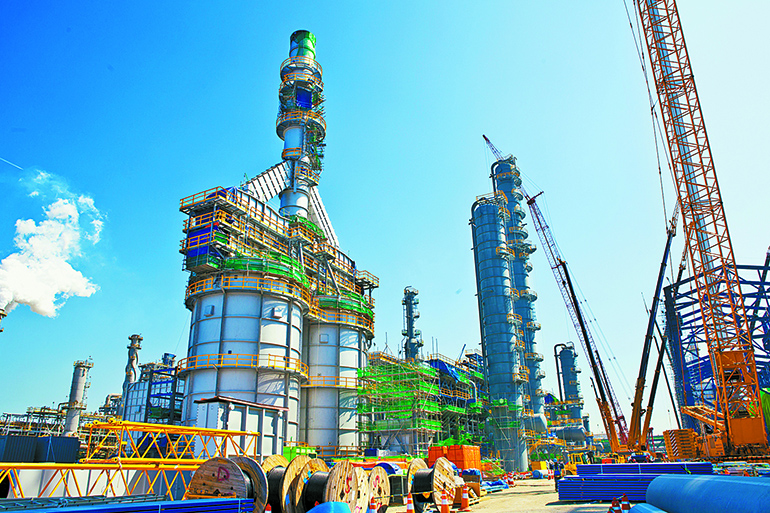 Hyundai E&C began the construction on December 30 in 2014. For three days from December 24 in 2015, we built CCR modules, a core facility of the MX project where platinum catalyst is used to converse naphtha into aromatics by changing and rearranging its molecular structure.
Continuous catalyst regeneration(CCR) process is to remove impurities in the platinum catalyst used and continue to regenerate it. To optimize the installation of CCR modules, four prefabricated ones were carried by a barge to the construction site and were assembled one by one.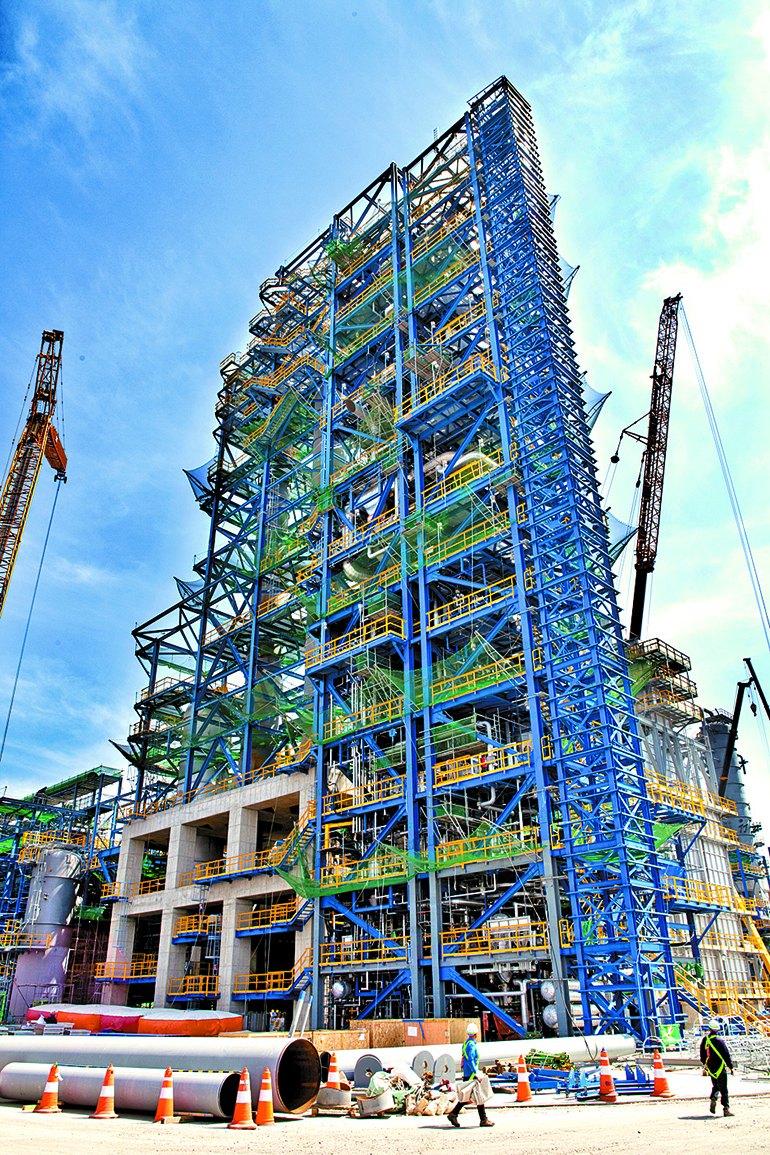 For successful completion
The construction period of the MX project is shorter by a couple of months than other projects of similar size. Hyundai E&C facilitated fast track construction and sought cooperation to meet the short construction period, which eventually enabled us to start the road pavement nine months earlier than scheduled. All this had a positive impact on maximizing the effectiveness of mechanical and piping works and improving work conditions and construction quality.
A ceremony was held to celebrate the energizing of the 154㎸ substation. The construction site was planning to supply power to the 33㎸ substation as well on schedule at the end of this month.
The successful completion of the MX project leads to generating 1.2 million tons of mixed xylene on a yearly basis and 70,000 barrels of diesel and jet fuel on a daily basis.