Construction of National Road No. 77 that will link Boryeong and Taean is underway. The two tubes of an undersea tunnel, which will emerge as a new route for tourism in the west coast, was penetrated in June 2019, and a bridge connecting Wonsan Island in Boryeong and Anmyeon Island in Taean opened in December the same year. With the opening of the undersea tunnel, the entire section of the Boryeong-Taean road is set to open by the end of 2021, which will considerably cut travel time between Boryeong and Taean in Chungcheongnam-do from about 90 minutes to 10 minutes.
The section 1 of the Boryeong-Taean road project aims to build the 7,985-meter road with four lanes including the 6,927-meter undersea tunnel and the 1,058-meter access road. The tunnel is expected to become the world's fifth and Korea's longest undersea tunnel. The project is considered quite challenging in that most of the construction works are carried out up to 80 meters under the surface of the sea.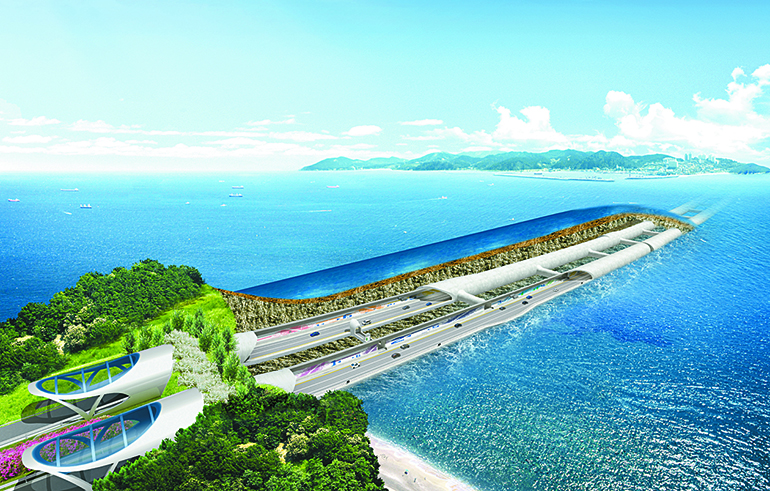 Hyundai E&C employed a wide range of construction technologies to successfully conduct the project. Above all things, the builder developed a new technology titled the Intelligent Multi Grouting (IMG) System, an upgraded version of the existing grouting method. The IMG method is able to control the pressure and quantity of seawater in a consistent manner when grouting, leading to the achievement of excellent quality in ground reinforcement and contributing to reducing construction period and costs. The introduction of the cutting-edge technology allowed the construction site to complete the excavation of both tubes of the undersea tunnel without single influx of seawater.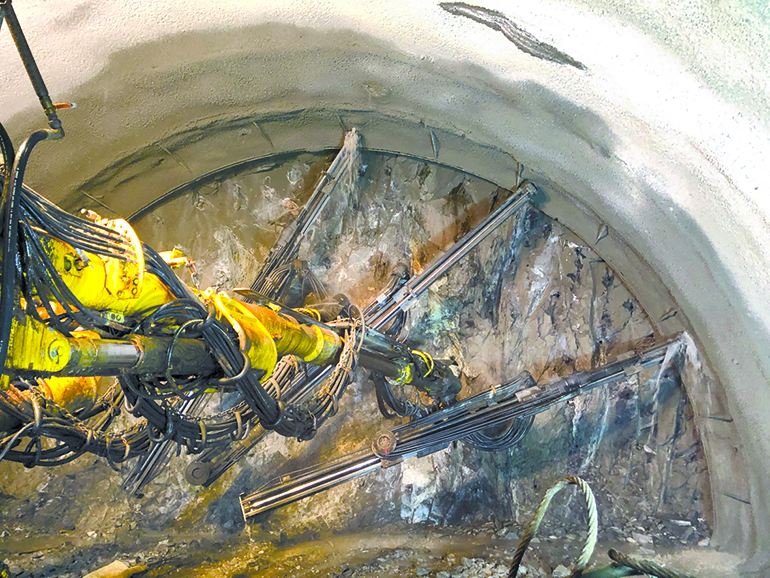 With an aim to establish "the safest environment which guarantees the best construction quality," the construction site has thoroughly prepared to prevent the possible collapse of the tunnel shield and the inflow of seawater into the tunnel. Moreover, the construction site analyzed numerous weather variables such as typhoons, heavy snow and rough waves. They also developed a manual on measures to deal with seawater flooding and conducted relevant simulation trainings on a frequent basis.
As of June 25, 2020, 68.6 percent of the construction has been finished. The construction site is working hard on the lining of the tunnel and the installation of structures inside it. After the subsidiary works related to architecture, machinery, power and landscaping work are conducted in January 2021, the undersea tunnel will be completed in December of the year.