On March 25th, Hyundai E&C appointed Yoon Young-Joon as a new CEO, following the 71st general meeting of shareholders and board of directors.
After joining Hyundai E&C in 1987, Yoon served as business management director (managing director) of the finance division and head of the construction support business division (senior managing director) and head of the housing business division (vice president) before being promoted to CEO.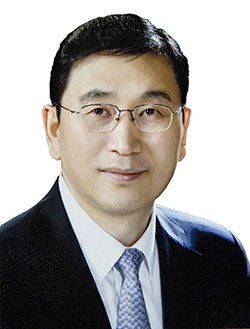 Yoon is a construction expert with 35 years of experience at Hyundai E&C and is particularly recognized for his outstanding competitiveness in the housing business, as he helped to transform Hyundai E&C's apartment brands into luxury brands and achieved record-high performance in the housing renewal business. He has contributed to the sales growth and profit gains of Hyundai E&C by achieving exceptional performance amidst challenging times.
Going forward, Yoon is expected to leverage his unique expertise and leadership to strengthen the company's future business and new technology prowess in the areas of smart construction and green technologies and lead innovation in promoting creative and open organizational culture amidst difficult business environment in the context of reinforced regulations, reduced investments, and intensifying competition in the construction sector.
Hyundai E&C plans to strengthen its core EPC business to thrive as a global EPC leader and expand its business portfolio across all stages of planning, design, construction, and operation. Moreover, the global top builder will secure core · source technologies and expand construction automation to lead the transformation of future cities.
Meanwhile, Hyundai E&C appointed Jo Hye-Gyeong, Professor of IT Convergence Engineering Department of Hansung University as the company's first female independent director. Professor JO is a renowned expert in robot technology including control & instrumentation engineering, IT convergence engineering, control robot system with extensive expertise and experience. Moreover, she is also expected to present professional and diverse opinions in the company's decision-making process to secure new growth engines in the smart construction sector and construction automation (construction robot), leveraging her years of human network based on diverse experience of working as dean of academic affairs of Hansung University and senior vice president of Korea Robotics Society.
Furthermore, during the 71st meeting of shareholders, Hyundai E&C appointed CEO Yoon Young-Joon as executive director, while appointing Lee Won-Woo as head of Plant Business Division (vice president) and newly appointing Kim Kwang-Pyung as head of Finance Division (senior managing director).