▲ First-Time in Corporate History to Enter Peruvian Market: Site Preparation for the Chinchero International Airport
... The first order worth 158.2 billion(55% for Hyundai E&C, 87 billion won) awarded since establishing the local branch last year
... Hyundai E&C reaffirmed its global competitiveness overtaking global competitors in the technicalcommercial evaluation by building a new gateway for visitors travelling to the global tourist destination of Machu Picchu
... Hyundai E&C secured a comparative advantage in various infrastructure markets including airports, ports, and hospitals in Peru
▲ Hyundai E&C Wins an Order in Saudi Arabia to Build Rafha Substation Following the Latest Transmission Lines Construction Project
... It is a construction project worth 81.8 billion won to build a 380kV substation in Rafha, Northern Saudi Arabia
... Hyundai E&C reaffirms its leading position in the transmission lines〮substation business in Saudi Arabia by consecutively bagging orders, following the Construction Project of 380kV Transmission Lines Between Hail#3 Substation to Al Jouf Substation last January
... The latest order is deemed significant, overcoming low-price bidding momentum of local and Indian firms
Hyundai E&C for the first time in its history bagged an order in Peru for a 'Site Preparation for the Chinchero International Airport', securing a comparative advantage in the infrastructure market as well as a deal on construction of 'Rafha 380kV substation' in the company's traditional stronghold of Saudi Arabia.
The Peru Chinchero New Airport Site Preparation Project is an order valued at 158.2 billion won (143.8 million dollars) placed by the Ministry of Transport and Communications of Peru, and Hyundai E&C formed a J/V HV Constratista with a local builder (Hyundai E&C 55%, around 87.5 billion won) to clinch its first order in Peru since the establishment of the company's local branch in the country.
The new airport will be a new gate way for visitors to Machu Picchu, the famous site of ancient Inca ruins and replace the existing Alejandro Velasco Astete International Airport which had flight safety issues and nearby noise concerns. The new airport will be located 15km northwest of Cusco and Hyundai E&C is tasked to fill up ground and improve soft ground for the new airport.
The overall project aiming to newly develop an airport for a budget of 500 million dollars (around 600 billion won) will consist of a 4km runway, 13 boarding gates and 1 terminal building with an annual capacity to accommodate 6 million people. Hyundai E&C will leverage the latest project order for site preparation to clinch upcoming orders for construction of passenger terminal/runway whose bidding are currently preparation.
Following the bid closing on October 30, 2020, Hyundai E&C ranked first in the combined technical and commercial evaluation results, beating five of its global rivals from Spain, China, and Portugal.
In particular, it is all the more meaningful since the PMO project overseeing the overall management of the new airport project was awarded to a public-private consortium Team Korea based on G2G contract in 2019 and that the main project for construction has been awarded to Hyundai E&C this time.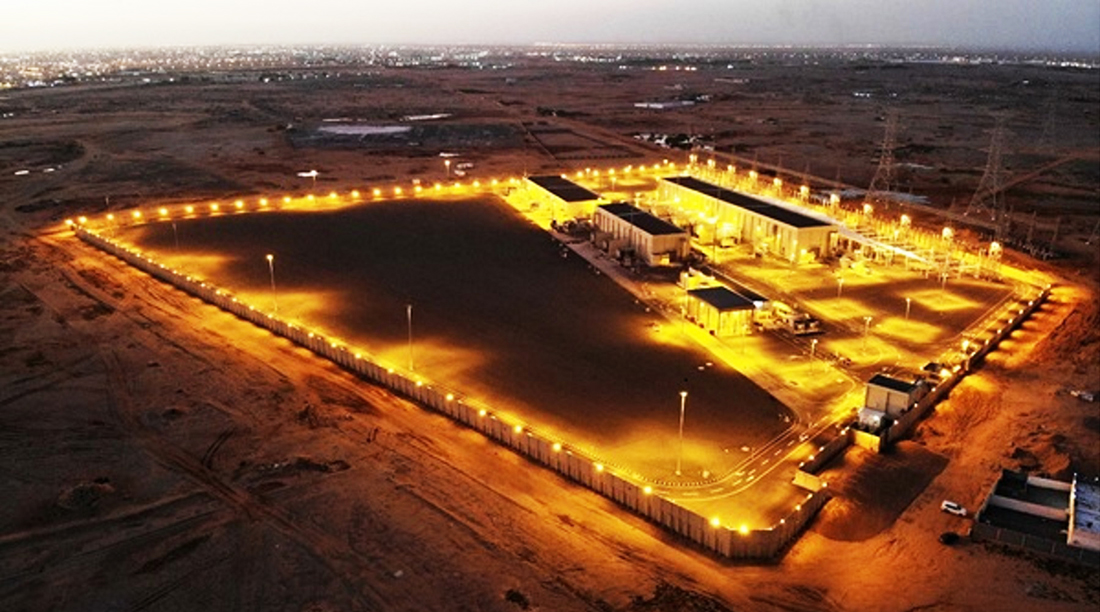 Saudi's Rafha 380kV Substation Construction was Hyundai E&C's first overseas project this year, secured in January following the latest order 'Hail Substation~Al Jouf Substation 380kV Transmission Line Construction' Project in Saudi Arabia. Hyundai E&C signed 2 construction projects worth 208.2 billion won with Saudi Electric Corporation this year, proving itself to be a powerful leader in the Saudi's transmission〮substation sector.
In particular, as for the Rafha 380kV substation construction project, Hyundai E&C overcame the low-price bidding trends coming from the local and Indian players in the recent Saudi transmission〮substation market and has been well aligned with the Saudi localization policy stressed by the recent Saudi government. This will allow Hyundai E&C to further strengthen relations and trust with Saudi Electric Corporation and secure a comparative advantage to win new orders in the future.
A Hyundai E&C official said that "the recent two orders – the first order in Peru ever since the establishment of the local Peruvian branch and a new order in the traditional stronghold of Saudi Arabia - helped to reaffirm Hyundai E&C's excellence in construction know-how, technical expertise and network that it has built over the years," adding that the company "will further strengthen trust with clients to continue securing orders and lead the global construction market."