▲ Patent registration of a floor structure system including high-performance buffer materials, resulting in development of 'H Silent Home System Ⅰ'
▲First in the construction sector to have its performance validated through on-site certification rather than lab measurements
▲Hyundai E&C will continue to expand applications of 'H Silent Home' and develop matching technologies that customers need
Hyundai E&C has completed the development of a high-performance floor structure system, 'H Silent Home System Ⅰ', and obtained an on-site certification of the floor impact sound blocking structure for the first time in Korea.
H Silent Home SystemⅠ developed by Hyundai E&C, unlike other systems, is a floor structure system that includes high-performance buffer materials (composite high-end materials).
The newly developed high-performance buffer material is a special high-tech material for reducing noise and maximizing shock absorption and adjusts the natural frequency of vibration of the floor system to block the transmission of low-frequency shock vibration, thereby effectively reducing inter-floor noise, especially the heavy-weight impact sound.
※Heavy-weight impact sound The sound transmitted by low-frequency vibrations when a person walks or jumps, with more lasting and powerful impact.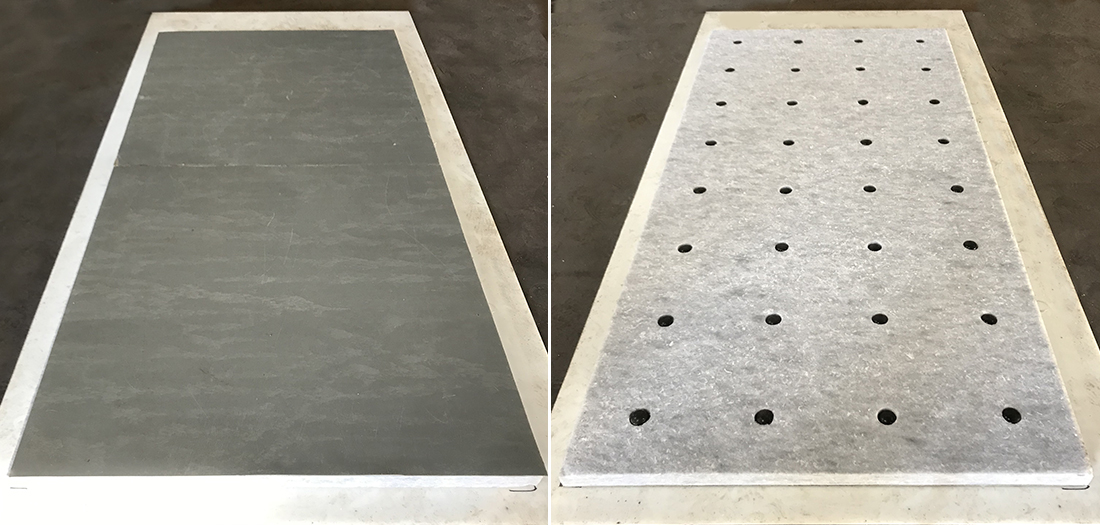 [ Upper High Performance Buffer & Lower High Performance Buffer ]
The high-performance buffer material was jointly developed by Hyundai E&C with a partner company specializing in floor impact sound insulation and recently received a patent registration.
Today, inter-floor noise is usually measured, tested and certified in laboratories, which often differ in performance from actual sites.
Hyundai E&C's H Silent Home System Ⅰ is more significant as it was the first in the construction industry to be recognized for its reliability by receiving a certification from sites, rather than a laboratory, with its inter-floor noise reduction performance validated by a certifying body.
Hyundai E&C plans to select a pilot site from the second half of this year and apply the H Silent Home System Ⅰ.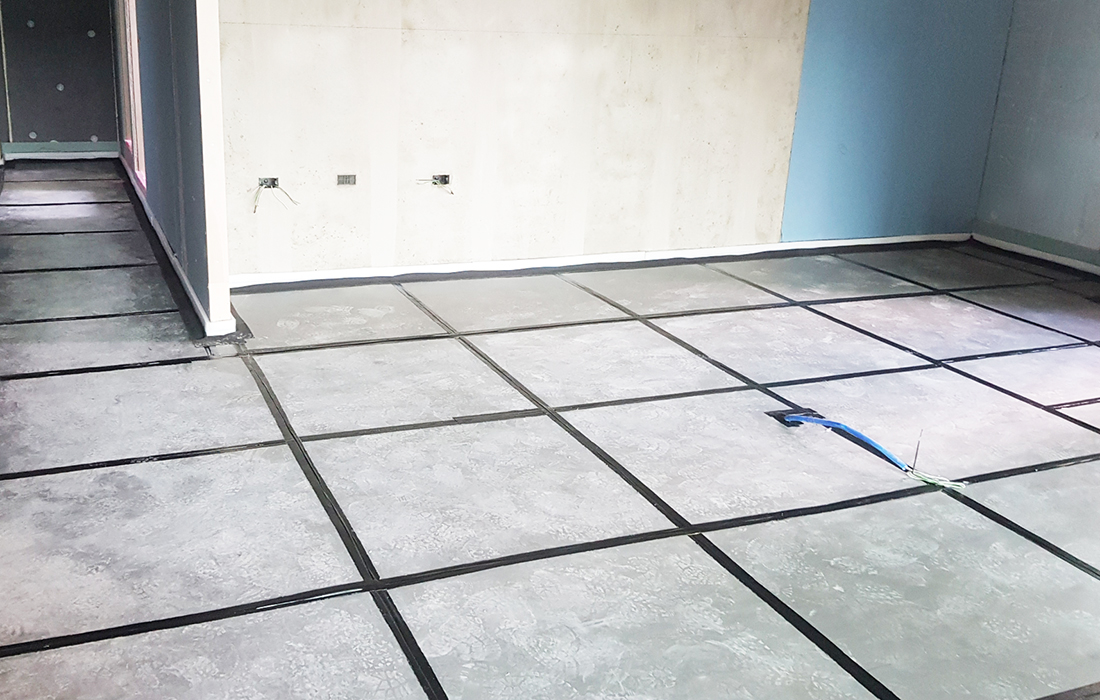 [ On-site Construction of High Performance Buffer Material ]
This technology specialized in inter-floor noise reduction went through continued research, lab tests and on-site validation, allowing the Hillstate and THE H customers to relieve stress derived from inter-floor noise and enjoy a comfortable residential life.
Since May last year, Hyundai E&C has set up a team of experts in various fields, including noise/vibration, structures, materials, quality and purchase, to develop a new floor structure system and ever since been committed to conducting studies on inter-floor reduction technologies.
Furthermore, it is seeking additional technology development through research internally and with external partners and continues to solve inter-floor noise problems through open R&D such as holding a noise reduction technology contest and introducing technologies in other fields.
An official from Hyundai E&C said, "Based on the latest innovative technology, we will continue to work to solve the social issue of inter-floor noise and realize the best residential value."
Meanwhile, Hyundai E&C is continuing its investment in R&D and development of technologies (prevention of stack effect, wind tunnel experiments, and reduction of condensation) to meet the customer needs in addition to inter-floor noise reduction.