▲ Mobile Home Gallery Service to Enjoy Exhibitions in Hillstate Complex
... A camping car's interior is decorated like a gallery allowing residents to enjoy art
... Free exhibition of 1000+ art works in households for 30 days, and signing of MOU with art service specialized company
... Organizing collections to meet customer needs and providing continuous service post-exhibition
▲"The Original Home Gallery" first unveiled in "Hillstate Pangyo L Foret"
... Hillstate Pangyo L Foret Block 3/4 Open to Residents from June 7 (Mon.) and Block 6 from July 15 (Thurs.)
... Will be available in other possible complexes following "THE H Xi Gaepo" Complex
Hyundai E&C will industry's first to introduce an art service "The Original Home Gallery" to its residents. "The Original Home Gallery", a platform connecting art creators and consumers, is a "mobile gallery" service that allows consumers to appreciate original art works embodying the philosophy of the artist and listen to the stories of art works through the artist. The interior of a camping car will be decorated as a gallery for customers to enjoy the artworks comfortably within complex.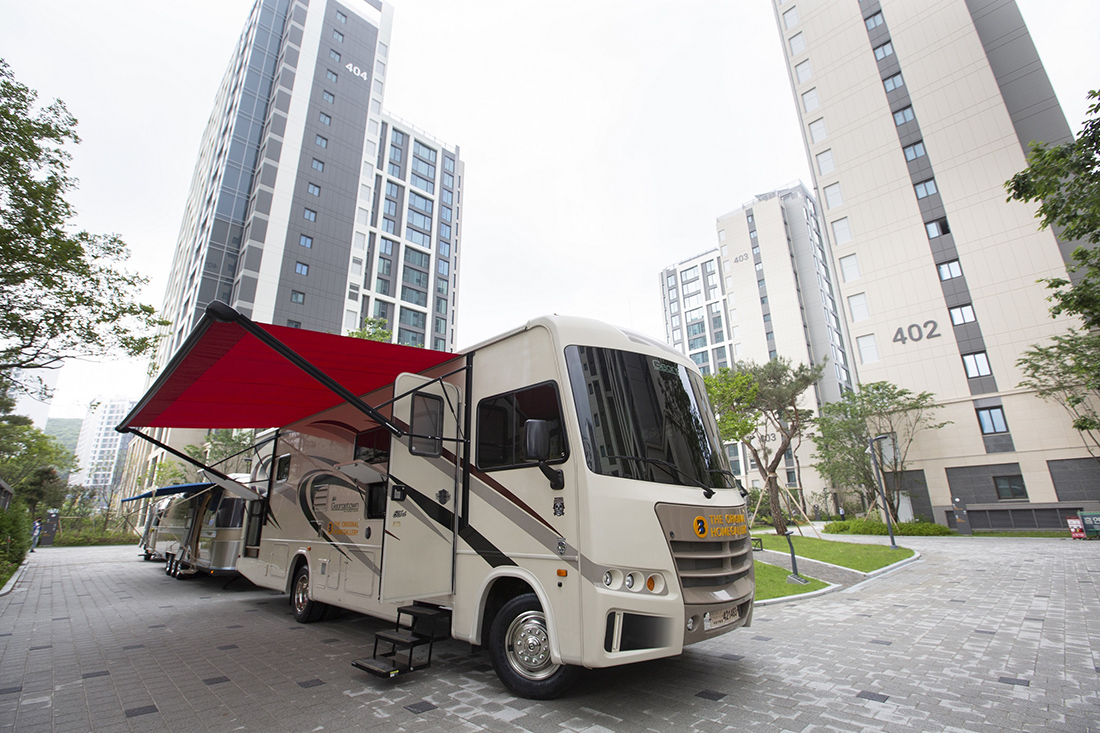 [ "The Original Home Gallery" Interior ]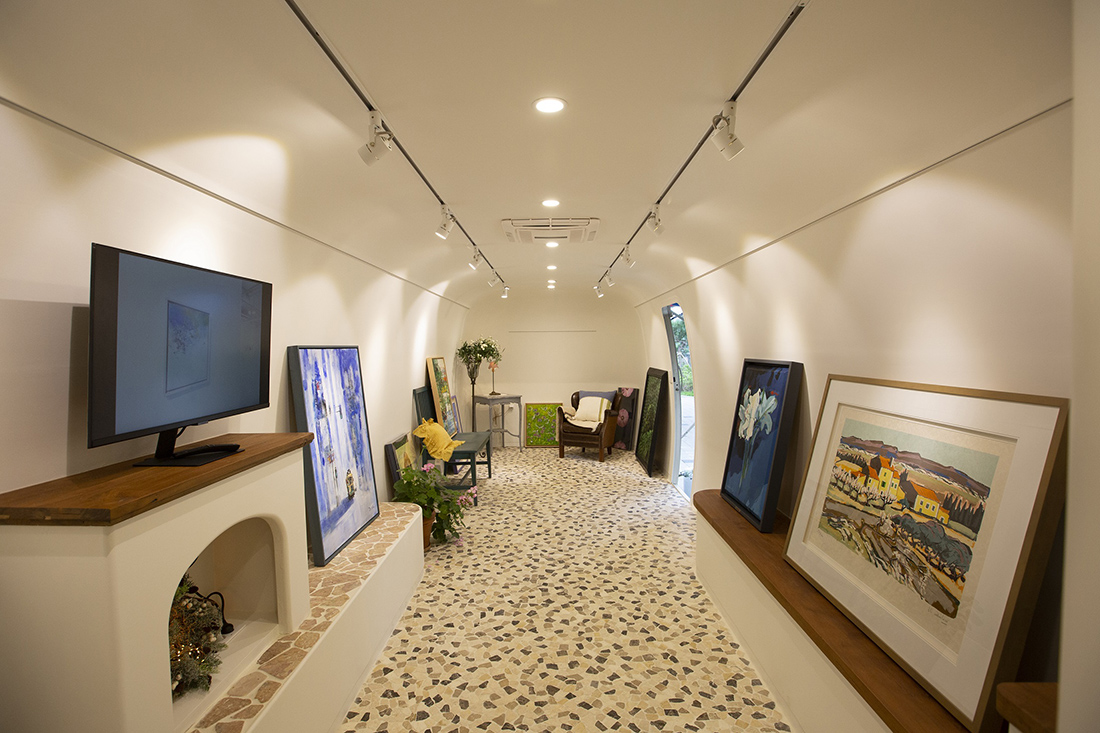 [ "The Original Home Gallery" Exterior ]

Recently, with sharp decline in the number of art-related events including concerts, exhibitions, and cultural events due to Covid-19, spaces have been limited for people to appreciate and purchase art works, whereas promising Korean artists lacked opportunities to showcase their works. Hyundai E&C introduced the industry's first residential service that connects customers and artists in today's environment where consumers' interest in cultural life is hotter than ever before.
The Original Home Gallery is joined by renowned veteran artists and new artists representing K-Art and will showcase more than 1,000 art works. These pieces can be viewed free of charge by households up to 30 days. In addition to the exhibition, renowned Korean artists such as Kim Tschang-yeul, Park Su-geun, Paik Nam-june and Lee Jung-seop and works by foreign artists like Tom Wesselmann, Alighiero Boetti and Robert Indiana will also be exhibited.
"The Original Home Gallery" first began with a goal to improve the quality of life of each family as part of artist's social contribution and cultural welfare activities for residents. Determined to provide residential service contents in various cultural, artistic and humanities fields, Hyundai E&C signed business agreements with companies such as life theater "Mega Box," online humanities lecture company "Channel PNF," an urban content developer "Urban Play," and an activity platform "Frip." For "The Original Home Gallery", Hyundai E&C, eager to provide residential service-related content in the field of art, signed a business agreement with an art service provider, "Harvey Wood". Through "The Original Home Gallery," Hyundai E&C plans to support active distribution of works of artists whose creation has been restricted by Covid-19 and to provide services to residents to enjoy art to further enhance their residential culture experience.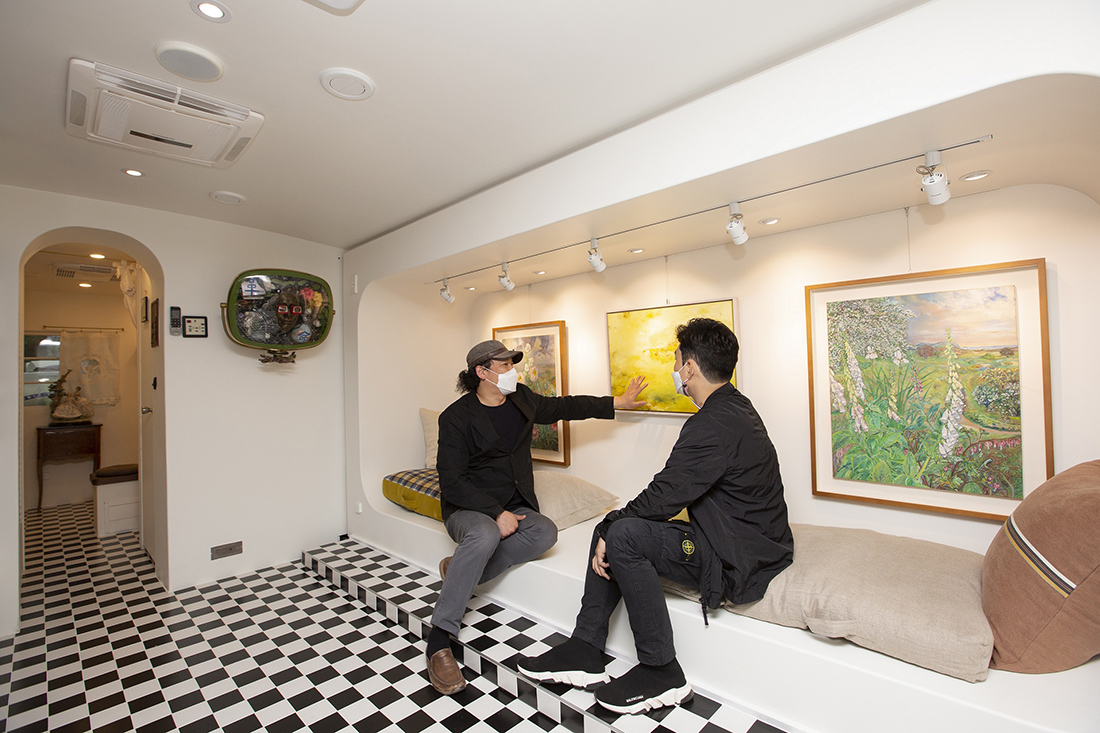 [ Artist Kim Young-beom is explaining about his art work. ]
The first complex to introduce "The Original Home Gallery" is Hillstate Pangyo L Foret Complex located in 210 Daejang-dong, Bundang-gu, Seongnam-si, Gyeonggi-do. "Hillstate Pangyo L Foret" housing a total of 836 households: 3 basement floors and 20 ground floors (121 households in 4 buildings, Block 3, 464 households in 8 buildings, Block 6) and 2 basement floors to 20 ground floors (251 households in 5 buildings in Block 4). In case of Hillstate Pangyo L Foret, the move-in of residents will start from June 7 for Block 3/4 △ and △ July 15 for Block 6, and the mobile gallery will run within the complex during the entire move-in period.
In August, "The Original Home Gallery" will also be available in "THE H Xi Gaepo" Housing Complex located in Gaepo-dong, Gangnam-gu, Seoul and will become available in the future applicable complexes. Residents can be guided by art consultants through reservation visits. Art consultants will analyze customers' needs and preferences and select and propose arts works that can deliver the best value to customers and their families. Even after the exhibition, Hyundai E&C plans to provide various services, including exchanges with artists, art education programs and membership benefits, to provide opportunities for residents and families to enjoy culture and arts.
A Hyundai E&C official said, "With time spent at home becoming more important, 'The Original Home Gallery' is expected to be a novel art experience service that can enhance the residential culture enjoyed at home," adding that, "We will continue to provide premium housing services that will fulfill customers' emotional needs."